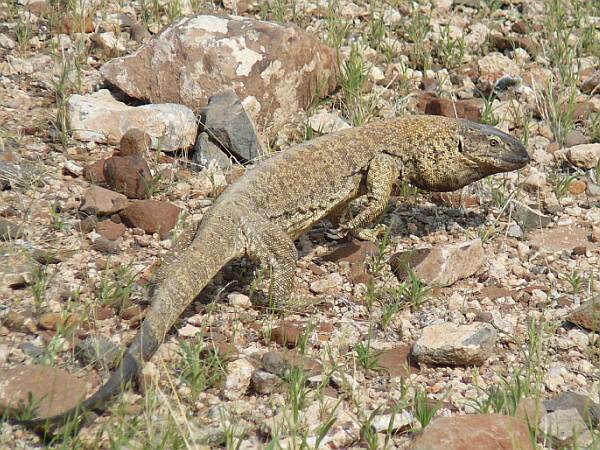 An enduring reptile, the Rock Monitor covers great distances in search of food.
When cornered, it may may bite and lash its tail, but is not poisonous.
The stout body, the bulbous nose and the dark streak from eye to shoulder make it distingishable from its larger relative - the Nile Monitor.